Club Welfare
Meet our club welfare officer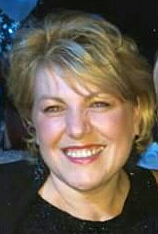 Hi, Im Claire Cheesman and I am the Club Welfare Officer for Bedlington FC.
My son joined Bedlington Town at the age of 5 and has been playing for the club for 6 seasons and I take an active part in supporting him and his team. I work closely with children on a daily basis as a Teaching Assistant and have recently become a parent governor at my daughters school. Safeguarding and supporting children is my primary focus and for this reason I was very keen to support the club in this important role.
As Club Welfare Officer (CWO) my role includes ensuring that all volunteers, managers and coaches complete the required Criminal Records Check (DBS) and if any issues are raised through this process, they are dealt with in conjunction with the Football Association and Northumberland FAs Child Protection Officer.
I am also the first point of contact for any concerns regarding the welfare of children involved with Bedlington FC. It is very rare that concerns are raised but as a club we see it as very important that the relevant processes are in place to deal promptly and sensitively to any problems. All CWOs have to attend a Welfare Officer Workshop which is certified for 3 years by the Football Association and this workshop relates solely to safeguarding children and young people in football. This covers the Child Protection Policy, Procedures and Implementation Guidance for Grassroots Football. In addition, all managers and coaches attend regular safeguarding courses.
I would invite any players, parents, volunteers, coaches or managers to contact me at anytime to discuss any issues or concerns in confidence.
Please email me on claire.cheesman@bedlingtonfc.org
Bedlington FC Safeguarding Children Policy
Bedlington FC acknowledges its responsibility to safeguard the welfare of every child and young person who has been entrusted to its care and is committed to working to provide a safe environment for all members. A child or young person is anyone under the age of 18 engaged in any club football activity. We subscribe to The Football Associations child protection and best practice policy and procedures and endorse and adopt the policy statement contained in that document.
The key principles of The FA child protection policy are that:
The childs welfare is, and must always be, the paramount consideration.
All children and young people have a right to be protected from abuse regardless of their age, gender, disability, culture, language, racial origin, religious beliefs or sexual orientation.
All suspicions and allegations of abuse will be taken seriously and responded to swiftly and appropriately.
Working in partnership with other organisations, children and young people and their parents or carers is essential.